The leading executive association for Power Transmission and Motion Control (PTMC) industry across EMEA, is pleased to add five new members to its representation:
"We are proud to kick-off the 2020s with addition of five new members to our strong community of decision makers and influencers. Our newest members come from across EMEA and the United States, representing great product lines, know-how, solutions, market leadership in manufacturing and engineering – helping us to strengthen and deliver our mission of advancing industrial distribution and strengthening our members to become more successful, profitable and competitive in serving customers according to the highest standards. We are honoured to represent majority of global brands, businesses and leaders of our industry on EPTDA platform. We remain committed to maintaining the highest standards of operations and seniority of membership in our association", said Hans Hanegreefs, EPTDA's Executive Vice President.
Introducing the new member companies

The Deutsche van Rietschoten & Houwens GmbH, in Germany mainly known as Rietschoten or abroad under the brand name Elephant Brakes, is the specialist for high-quality, individual braking solutions in the field of industrial disc brakes. Their products reliably slow down or bring movement to rest according to customers' exact requirements. Where traditional systems fail, they offer a convincing alternative. Their high level of experience and the suitable product line in "Made in Germany"-quality moved them into a market leading position. Their qualified team also provides full-service consulting for even the most challenging braking systems upon request.
"Rietschoten will strongly expand their distribution and establish a network through Europe and rest of the world. We are searching for new partners to make this mission happen and look forward to amplifying our network through EPTDA membership. We are also looking forward to benefitting from the tailor-made, highly valuable market intelligence and data provided by the association", said Uwe Enge, General Manager.

Formerly known as SKF Motion Technologies, Ewellix design, develop, manufacture and sell linear guides, ball & roller screws and actuators for many industrial applications. With its headquarters based in Gothenburg, Sweden, Ewellix employs 1400 employees, has 10 production locations and 15 sales units worldwide and an annual turnover of more than SEK 2.5 billion.
Olaf de Bakker, Managing Director of Ewellix: "With a strong heritage of SKF, Ewellix has become an independent organization since December 2018 when it was acquired by Triton Partners. With a dedicated focused on linear motion products we're a rapid growing organization that continus to expand it distribution footprint across the globe.  We see a great benefit to join EPTDA and establish direct relationships with existing distributors that we know quite well from our time under SKF ownership as well as new partners as a part of our journey to promote and establish our new brand and company name Ewellix."

IADA are the UK's largest group of independent distributors of MRO products and associated services. As a company, IADA have a combined industrial turnover of 75 million GBP while offering 49 branches that are strategically located across the UK holding stock locally to the value of 20 million GBP.
IADA is an administration function that successfully integrates 24 member companies to form an alliance that purchase as a collective and service National Contracts as one nationwide distributor. All IADA members have many years of experience in the industry here in the UK and therefore offer a wealth of product knowledge, expertise and technical support across all sectors of MRO distribution.
"IADA is an organization that is expanding rapidly. Joining EPTDA will see IADA members partnering and distributing products on behalf the world leading manufacturers of Bearing and Power transmissions products. IADA's focus is always on first class service, technical support and investing in local stock. IADA members are all owner managed businesses so this focus comes from the very top and is therefore the DNA of each respective company that drives IADA making the group a real force in the UK market. IADA are the UK's largest group of stockists and distributors of MRO products and associated services and continuing our growth", said Jamie March, General Manager of IADA LTD.

Steigentech Group is a TECH-company 100% specialized in Power Transmission Drive Systems. We design, manufacture and distribute our products all over the world. Our drive components including belts, idlers and tensioners are engineered for a wide range of industrial and automotive applications. We develop and engineer solutions to power rubber and plastic technologies to power any form of belt driven equipment.
Thomas Vidal, Vice-President, says: "I have attended EPTDA's business convention since I was part of another Belt Manufacturer company and experienced firsthand the benefits and responsibilities of being involved with one of the most powerful and respected B2B platforms for the PT/MC industry worldwide. Steigentech's philosophy is creating long term professional relationships with distributors who know their markets. Becoming an integral part of the largest organization will fuel our continued growth in EMEA, collaborating with highly ethical and respected distributors seeking our premium brand and services. We look forward to playing a strong role within EPTDA in networking, sharing and learning best industry practices to ensure the future of our industry."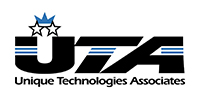 Unique Technologies Associates is the manufacturer of Cobra Solid Lubricants™ for bearings. Cobra Solid Lubricant™ is a proprietary, dry, solid graphite formula engineered to seal & lubricate bearings and conveyor wheels. It exhibits extraordinary performance even in the most difficult applications. The characteristics of their products allow for great extremes in temperature without any change in starting torque or lubricity.
Eugene Kverel, President of Unique Technologies Associates comments: "Joining EPTDA contributes to our efforts of engineering for a stronger and sustainable future."
---
About the EMEA Power Transmission Distributors Association
EPTDA is the leading executive association for industrial distribution distributors and manufacturers across Europe, the Middle East & Africa, setting the highest commercial, environmental, social and ethical standards. Its mission is to advance distribution and strengthen members to be successful, profitable and competitive in a changing market environment. EPTDA vision is to be the leading community in the EMEA region for industrial distribution, as recognized by customers. EPTDA currently has a membership of more than 243 leading companies across 34 countries worldwide, working with some 320,000 employees and representing over €22 billion in annual revenues.
EPTDA Media Contact
EPTDA (EMEA Power Transmission Distributors Association)
Grensstraat 7, Brussels 1831, Belgium
Tel: + 32 2 660 05 01
Fax: + 32 2 660 38 21