Counterfeiting is not only limited to consumer goods. Power transmission products (particularly bearings) are also being widely counterfeited.
Concerns about counterfeit products are not only confined to Manufacturers wanting to protect their brand reputation and intellectual property, copyright, trademarks and brands. Distributors are also exposed to liability and can be at the risk of facing legal actions for selling a counterfeit product (with or without knowledge that it is counterfeit).
In March 2012, the PTDA and EPTDA Boards of Directors jointly adopted a statement with respect to anti-counterfeiting: PTDA and EPTDA jointly support and promote among their members the highest standards of quality, authenticity, legality, safety and ethics in the supply of industrial products and equipment, and do not condone the distribution of illegal counterfeit products.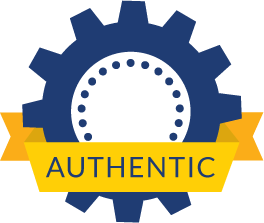 The EPTDA is fully dedicated to the fight against counterfeits in the PT/MC industry