Standing united in the fight against the unknown
The spread of the coronavirus to more economies, the imposition of social distancing and draconian policy measures across most of the Western world, plus ongoing financial market turmoil despite heavy central bank intervention, have led us to make further significant across-the-board cuts to our 2020 GDP and growth forecasts. EPTDA recognizes the critical importance of reliable and up-to-date information on the market outlook and economic forecasts in these fast-changing, challenging and uncertain times. My team and our partners – at Oxford Economics and ITR Economics – are committed to providing the support and information you need to help navigate this unknown territory.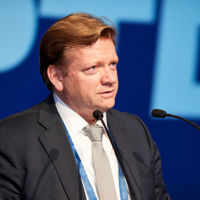 Please don't hesitate to get in touch with us directly in case of any questions at info@eptda.org. We would love to stay close and understand how we can provide support, guidance and information. What kind of data and research you would like to receive in addition to our regular sources?
Please don't just rely on emails though! Make sure you are connected with us on LinkedIn and Twitter, where we share updates as and when it happens.
If you have a success story to share, from your company or peers, do send it over. We will include in our newsletters and social media updates, as best practices.
The many restrictions on movement and ability to work that have occurred over the past several weeks in Europe, the US and elsewhere, are having a significant effect on all of us in our daily lives, and will have severe short-term adverse consequences for the global economy. It is becoming increasingly clear that the downside of this global pandemic is here to stay for a while.
Please stay safe, stay vigilant, stay informed and help each other by sharing knowledge and best practices.
Sincerely,
Hans Hanegreefs | EPTDA's Executive Vice President
Read the full EPTDA Market Insights Volume 2-2020 and discover the latest reports.