In alignment with the EMEA commercial strategy to strengthen the focus on industrial end markets and accelerate growth, Gates is pleased to announce the appointment of Ian Dent as Senior Director, Industrial Replacement, EMEA.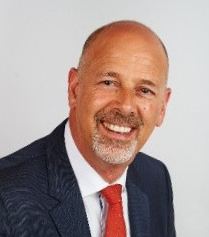 Ian joins Gates from the Timken Company, where he held progressively more senior sales and distribution management positions over a 30-year period, most recently as Managing Director, Europe, Rest of World Distribution and Channel Management.
With over 30+ years of global and regional management behind him, Ian brings to Gates significant experience in driving above market growth with distribution channel partners and will play a key role in helping Gates develop new opportunities within the Industrial EMEA aftermarkets.
Gates expresses its appreciation to Paul Kerfoot for his dedication and the outstanding results delivered by him and his team. Going forward Paul will focus on Industrial First Fit, Mobility, the C2B Initiative and TPU. In addition, Paul will lead a sales initiative to grow Oil & Gas revenues across the European region.
Please join us in wishing both of them every success for the future.