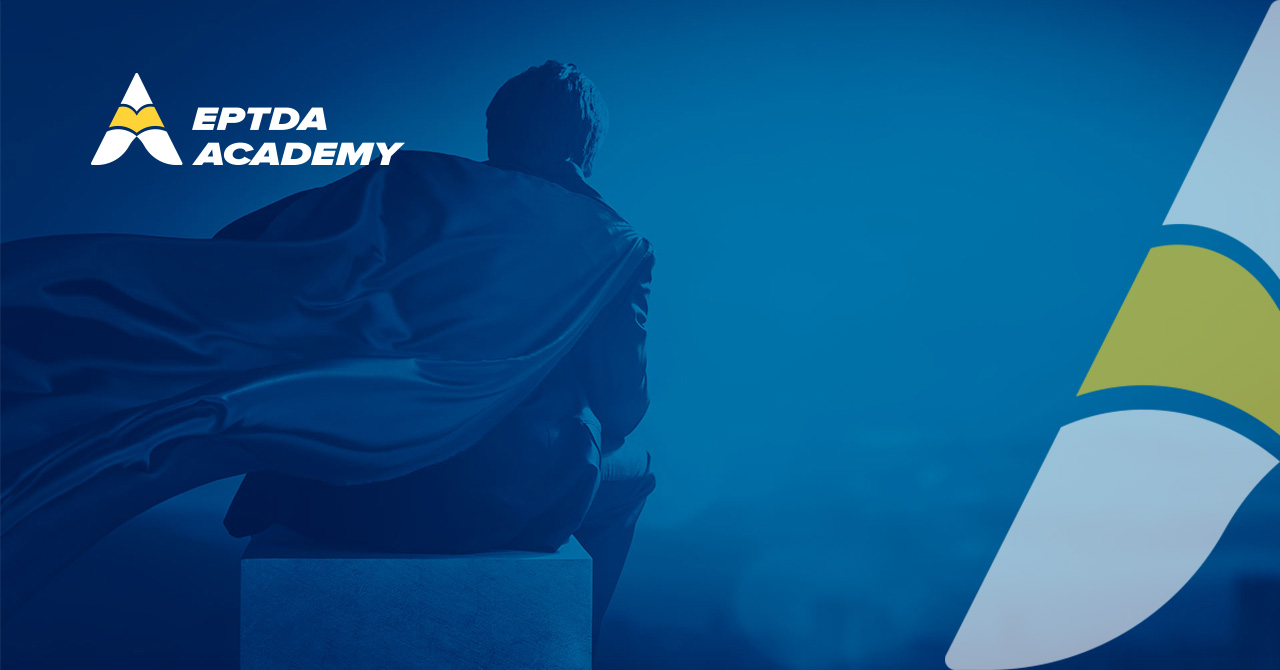 EPTDA Leadership Academy | Session 3
15 September 2021, 13:00

—

14:00
Managing yourself as a leader
Throughout this interactive webinar-workshop, you will explore and answer the key questions What makes a great leader? and Why should anyone follow you?
We'll start with a whistle-stop tour in leadership thinking, quickly move on to the observable skills all leaders need to master, and then dive deep into concrete and observable behaviors. You'll be challenged to demonstrate how you A.C.T. like a leader, explore "The Trust Equation" and be asked to "draw your circles". Your learning comes through group work, clear inputs… and most importantly your own reflection and commitments.
2-hours later, you'll leave with practical tools you can use in your workplace, and clarity on how you can help your team and yourself be the leaders you want to be.